Who We Are
Hi! We are Darrell and Nancy Flory. Our vision is to provide our customers with high quality antiques, collectibles and estate liquidation services. We are committed to delivering the highest levels of customer satisfaction – We will do everything we can to meet your expectations!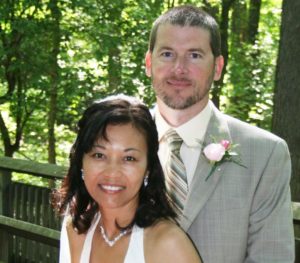 Our Story
Darrell is a life long resident of Brookville and the owner and operator of Inside Out Handyman Service. Nancy is a high school science teacher and has lived in Brookville for over 30 years. Both of us have spent years admiring and buying antiques. When we decided to turn our hobby into a business. Darrell spent the better part of a year renovating the run-down warehouse. His goal and accomplishment was to provide modern amenities while keeping the building's history and charm.
Meet Becky
Our business manager with small town warmth and the customer comes first attitude.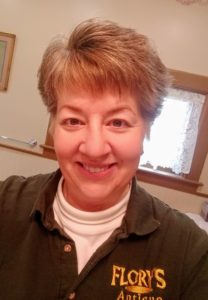 She also makes free tasty popcorn on the weekends for customers!
Our Business…
Flory's Antique Depot has two floors of shopping fun. With over 1600 sq. feet of vendors space, there is much to see and appreciate. Visit us on Facebook to see our most recent pictures and comments.